Apologies for the delay Bachelor Bracket fans! I was at Gallifrey One all weekend in Los Angeles and then went straight into tech week for my play that opens next week, so I've unable to give the time to snark on this episode of The Bachelor until now! But my top soundbites are here now, so that is what matters most! Just think of it as extending your Bachelor experience into the week…
This week we saw Juan Pablo and his dwindling harem travel to his hometown of Miami which saw the surprise (but not really surprise) exit of one of Juan's favorites, a ridiculous cat fight over a hotel room between the two front-runners, and a whole lot of tears from our Bachelor. To the quotes!
"Why is she even here?" – Clare on Sharleen
Clearly everyone had the same thoughts about Sharleen. I, for one, respected Sharleen's hesitation and sense of indifference and found it refreshing on a show where women are declaring their undying love for a guy after having one date with him.
"You must look in the mirror and think GOD I'm trouble." – Sharleen
It was obvious that the main thing for Sharleen was that despite her rampant attraction to him, she wasn't connecting with him intellectually. Again…props to her for seeing that really hot makeout sessions do not a marriage make.
"I like when you think." – Juan Pablo
"I don't." – Sharleen
I DO think that Juan genuinely liked Sharleen though and respected her intellect and her honesty.
"You taste like Cheetos." – Nikki to Camila
Thoughts on Juan letting one of the ladies meet Camila when he still has so many women left? One thing I respected about Jason and Emily's seasons was that they didn't trot out their children for their potential partners until they were in the final final stages of the show.
"I'm aware of the fact that I could be making a huge mistake." – Sharleen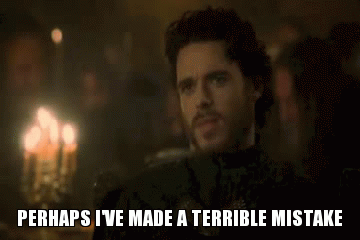 In the end, I again say that I have a LOT of respect for Sharleen. I bet she drove the producers CRAZY with the fact that she refused to buy into the whole "getting engaged after six weeks" kind of thing. Perhaps she and Juan could have worked out in the real world, where they could have dated for a long time and just gotten to know each other. But in this world? They didn't have a chance.
"The only thing that pisses me off is that you didn't sing enough for me." – JP to Sharleen
Juan handled Sharleen dumping him with complete and total grace, you guys.
"It's times like this that make me question what the F**K am I doing here?" – Clare
You're having illicit midnight swims with Juan, that's what you're doing here, Clare. As my mom used to say…he's not going to buy the cow if you give the milk away for free.
"I'm not checked out, I'm not gonna sit here and be fake though." – Clare to Nikki
This whole segment was delightful. And really, I don't blame Nikki for getting up and leaving. I would go insane having to sit around and do NOTHING but talk about Juan and the other girls for weeks on end. Cause that's all they let them do.
"Let's be honest, I don't like you, we're never gonna be friends. You can just excuse yourself from my room." – Nikki to Clare
Who else thought the whole argument about whose room it really was was one of the best moments of the season so far? I really should have transcribed the whole thing. DID YOU PAY FOR THIS ROOM NIKKI?
Yes, Clare, she did. With her dignity.
"You're a piece of work, Nikki." – Clare
"Yeah and you're f*ing crazy." – Nikki
Where has the two-on-Juan date been this season? Cause I would KILL to see that with Clare and Nikki.
"Clare's like a dog. She peed on him first. She claimed her territory and the fact is, she claimed some territory that may not be hers." – Nikki
Note that this is the second time over the course of the season Clare has been compared to a dog.
"The last thing I want to do is go hang out with my boyfriend and Crazy Clare." – Nikki
Forever amused at how the girls will refer to the Bachelor as "their boyfriend".
"I AM the last one out of all my sisters not to get married." – Clare
At this point, I can smell the desperation coming off Clare through my television. Also, have fun on that hometown visit, Juan.
"What'd I miss?" – Renee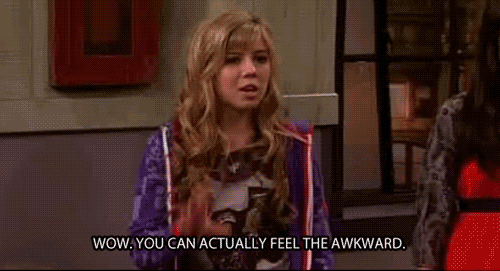 That entire segment HAD to have been staged by the producers, right?
"He told me I'm a great girl and I'll find a great guy…I've heard that before." – Chelsie
Oh, Chelsie, honey. We've all been there. But you HAD to have seen this one coming.
Eliminated: Sharleen (who left of her own volition) and Chelsie
Next week ABC has decided to explode my DVR by airing the hometown visits on Monday and then the fantasy suite episode on Tuesday. So you'll get a double dose of snark. How about that preview though? WHAT HAPPENED IN THE FANTASY SUITE? Are they finally gonna admit that basically sexy times happen in all three of them? Tune in to see!